In two reservoirs — Oroville and Shasta — the water level has been decreasing since 2017.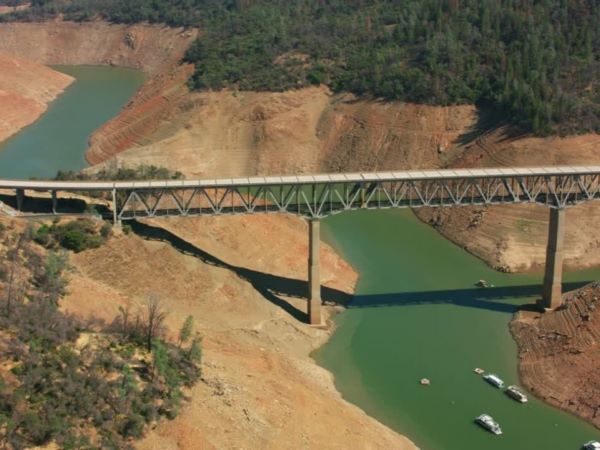 The decrease in the water level occurs against the background of the strongest drought in the last 1.2 thousand years in the United States and especially in the west of the country. High temperatures and almost zero precipitation led to the fact that Lake Oroville was filled by 55% of the normal volume, and Shasta — by 40%.
Both reservoirs are sources of drinking water for the local population. Due to desiccation, residents have to cut themselves down in water consumption.
Experts call climate change, which has been gaining momentum since 2017, the main reason for the ongoing shallowing. Before that, the lakes were filled so much that the shores were washed away, since then the climate has become more and more arid.
Scientists expect that every year water will become less and less not only in California, but also in neighboring states. This sharply raises the question of the water supply of the population and the death of local species, which also suffer from a lack of moisture and high temperatures.