Every third hectare of Ukraine destroyed by fire is a protected area.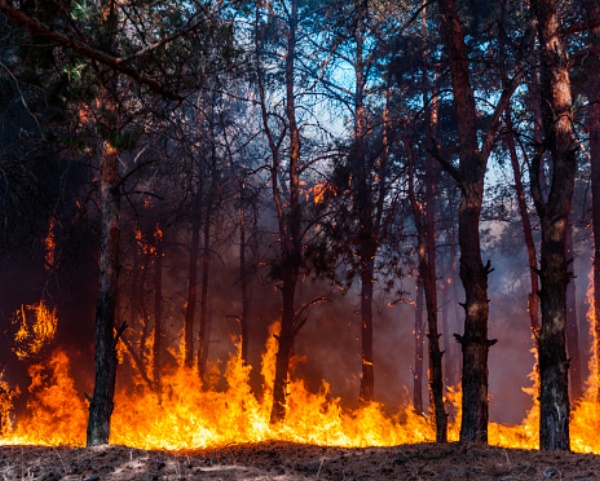 In Ukraine, during the 4 months of the war, shelling caused at least 37,867 large-scale fires in ecosystems and settlements, on an area of 100,662 hectares.
Analysis of data from NASA satellites showed that the fire destroyed 36,154 hectares of forests and 10,250 hectares of grass ecosystems, the Ukrainian environmental group – UNCG reports on Facebook.
Environmentalists conducted an analysis of the territories in the zone where a full-scale offensive took place or is taking place and in the range of the most massive artillery means, including the territories that have already been liberated.
The article noted that satellites record only those temperature anomalies that last at least 3 hours.
The highest concentration of fire-affected forests is on the outskirts of the cities of Severodonetsk, Liman, Izyum, Svyatogorsk in the Luhansk and Donetsk regions, as well as the northern outskirts of Irpen, Bucha, Borodyanka and Makarov in the Kiev region.
In their calculations, they assumed that the source of such a fire has a radius of at least 100 meters. Thus, the actual volume of areas affected by fires may be larger. Detailed information can be obtained by remote sensing of the Earth and field surveys of the territory, but only after de-occupation.
"According to our calculations, in fact, every third hectare of Ukraine destroyed by fire is a protected area," the article says.
The vast majority of ammunition used (from guided cruise missiles to mortars) under certain circumstances leads to fires in ecosystems. However, Russian troops have repeatedly used special incendiary ammunition.