A large-scale study of the data of Europeans with clinical depression showed that psychotherapy does not lead to an improvement in well-being in patients with a severe form of this disease who are already receiving medication. In addition, psychotherapists are more often approached by more socially and economically prosperous people.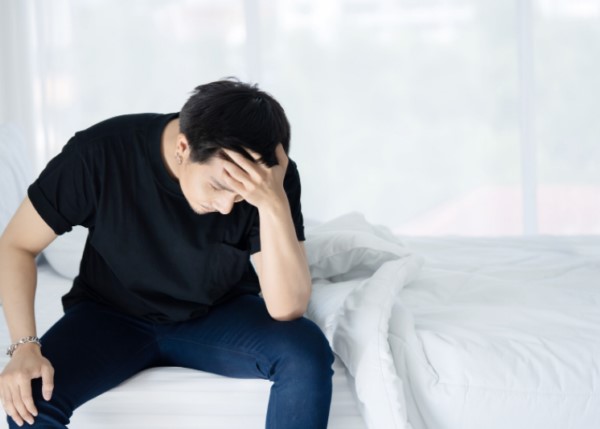 Antidepressants are psychotropic medications used to treat depression. They affect the level of various neurotransmitters, thereby improving mood and reducing melancholy, apathy, anxiety, anxiety and irritability. The use of antidepressants is often supplemented by psychotherapy. However, a large-scale international study, the results of which were presented at the European Congress of Psychiatry, showed that psychotherapy did not improve the condition of patients with severe depression who were already taking antidepressants.
The number of people suffering from clinical depression has doubled in the last 30 years. According to the World Health Organization, approximately 322 million people in the world have it, which is equivalent to the total population of Germany, France, Spain, Italy and the United Kingdom combined. About a third of patients with severe depression do not respond well to therapy, so scientists are striving to improve existing treatment methods.
The new study used data from 1,279 adults from Austria, Italy, Belgium, Germany, Greece, France, Israel and Switzerland suffering from major depressive disorder. All patients were treated with antidepressants, and 31.2% of them also underwent psychotherapy.
The results of the study showed that psychotherapy did not lead to improved treatment outcomes in patients with severe depression, although it could improve subjective well-being. However, people who sought help from a psychotherapist tended to be younger, had a higher level of education, worked more often and were less likely to commit suicide than those who were treated only with antidepressants.
In addition, they experienced earlier onset of depression, were more likely to suffer from migraines and asthma, and received lower daily doses of antidepressants. This may reflect greater availability of psychotherapy for more socially and economically prosperous patients.
In the next study, the researchers compared 292 depressed patients undergoing cognitive behavioral therapy recommended for severe depression with 107 patients whose psychotherapists used other approaches, such as psychoanalysis or systemic psychotherapy.
According to the authors of the work, the fact that psychotherapy has not shown any additional effectiveness for people with severe depression taking antidepressants does not mean that it is useless. However, this is a clear sign that the treatment of patients with severe depression needs to be critically evaluated.