The Emirates Airbus A380 aircraft, flying from Dubai (UAE) to Brisbane (Australia), flew for 14 hours with a serious hole on board. Experts said that this is "a one in a million case."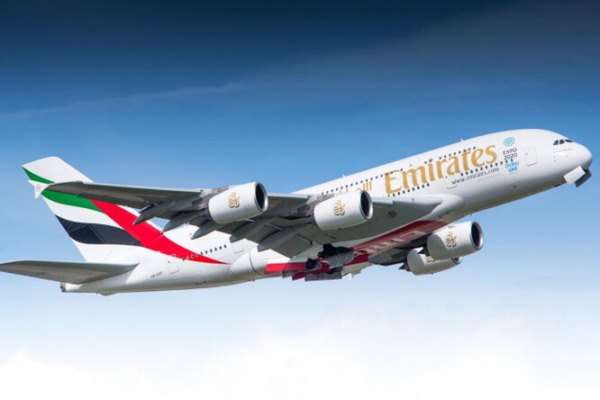 The Airbus A380 was operating flight EK430 from Dubai to Brisbane, when a few minutes after takeoff, the crew and passengers heard strange noises in the lower part of the aircraft.
One passenger claimed that he heard a loud bang and felt a vibration through the floor, but the flight attendants, as required by the instructions, remained calm. They stopped serving food, reported a strange sound to the cockpit, and also checked the wings and engines for fire and smoke.
If you, as a pilot, hear a loud bang, then the first thing the flight attendants should stop and inspect the plane by looking out the window

Dr. Johannes Boroch is a former commercial pilot and Senior Lecturer in Aviation Studies at Kingston University (UK)
After the inspection of the aircraft, no damage was found, and this is not surprising, because the explosion occurred in the area that was directly under the cabin of the aircraft — in the chassis. There are no sensors or cameras on the planes in this part of the ship, so the pilots were sure that everything was fine.
After landing and inspection, it turned out that almost immediately after takeoff, one of the 22 tires exploded, and for 14 hours the plane flew with a fairly large hole in its side.
Later, Emirates Airline said that the passengers were not in any danger, since the damage did not affect either the fuselage, the frame, or the design of the aircraft. In this case, the damage was limited to a part of the aerodynamic fairing of the aircraft (the outer panel or "skin" of the aircraft), which means that other parts of the aircraft ensuring flight safety were intact.