It turned out that some medications used in Ayurveda — the traditional system of medicine in South Asia — help maintain blood sugar levels in patients with type 2 diabetes. In addition, these drugs can reduce body weight, stabilize blood pressure and cholesterol levels.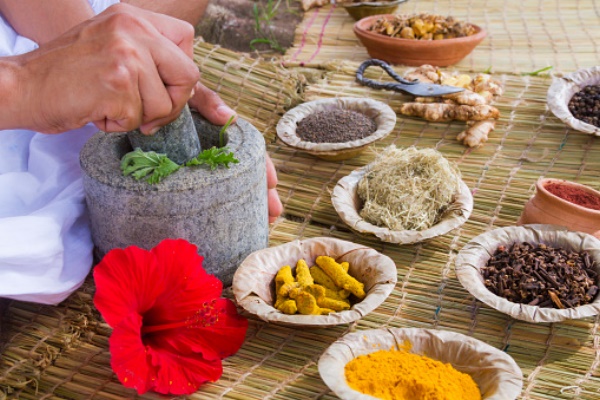 Scientists from the University of Nottingham (UK) have concluded that several medicines used in Ayurveda are effective in treating patients with type 2 diabetes. Ayurveda is a traditional system of alternative medicine that has been used for thousands of years in many countries of South Asia, such as India and Nepal. Some of the studied drugs are also used in other parts of the world, including Iran, China and Mexico.
Ayurveda includes not only the use of medicines containing ingredients of plant, animal or mineral origin, but also lifestyle changes, such as diet, and various methods of detoxification and cleansing of the body.
However, in an article published in the journal Frontiers in Pharmacology, scientists evaluated only the effect of drugs. In total, the authors examined 98 Ayurvedic drugs. It turned out that they are able to control sugar levels, reduce body weight, stabilize blood pressure and cholesterol levels, which is also important for patients with diabetes.
Type 2 diabetes is a complex disease with serious medical, social and economic consequences. Regarding this disease, patients from Asian countries most often turn to Ayurvedic practices — as a rule, due to the fact that this system corresponds to their ideas about health and culture.
Such practices are especially common among rural, poor, elderly and indigenous populations. Many patients with type 2 diabetes prefer not to use Western medicines because of the side effects, high cost and method of administration (they are mostly injectable).
Previous systematic studies of the potential of Ayurveda for the treatment of type 2 diabetes have not provided an exhaustive description of the influence and effect of all traditional medicines that are used to treat this disease. The new work was the first review of this scale.
In the future, scientists plan to continue research in this area to strengthen the evidence base and conduct repeated tests. According to the authors, although some traditional medicines can really have an effect, do not neglect the recommendations of doctors.